Gimbal
Our in-house designed and manufactured 2D gimbal allows for adjustable, perfectly stabilised camera orientation. Available pre-installed for the twinFOLD GEO. Adaptable for other cameras and/or drones on request.
UAV-ID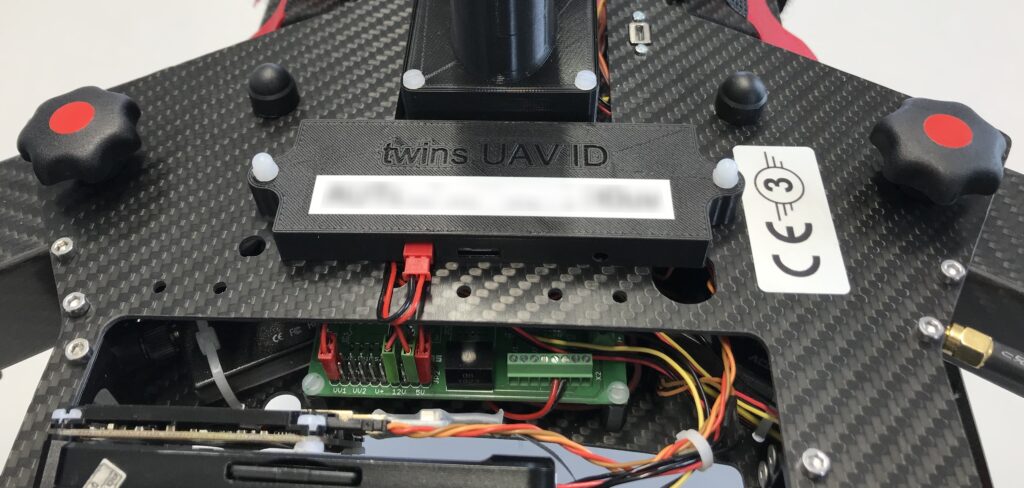 In the course of the EU regulation 2019/974 ("new drone law"), which requires a "direct remote identification" for devices in classes C1 to C3, a "UAV ID" module is available. All devices sold from 2021 onwards will be equipped with this system anyway to enable operation in compliance with the law.
The module is also separately available.
A WLAN access point is set up in the module, which allows people within reception range to access current information such as operator number and position data.
PPK System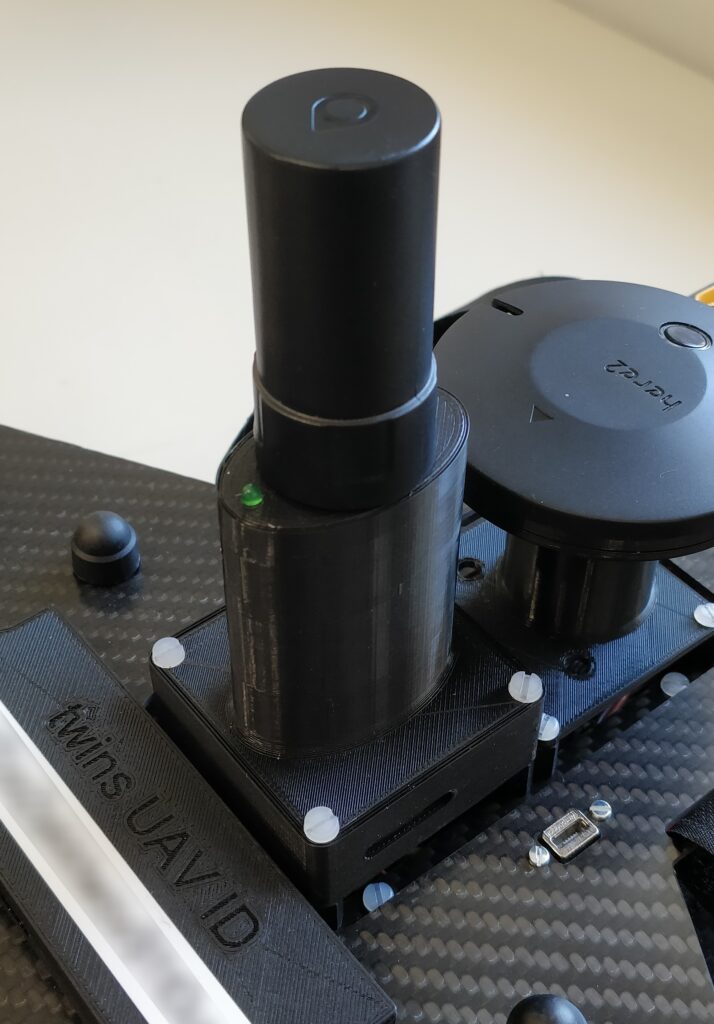 For best accuracy determinations in the cm range, the twins PPK system is available.
Installed optionally ex works for the SCIENCE, GEO and KAT models.
Of course universally adaptable for other multirotor systems.
Charging Box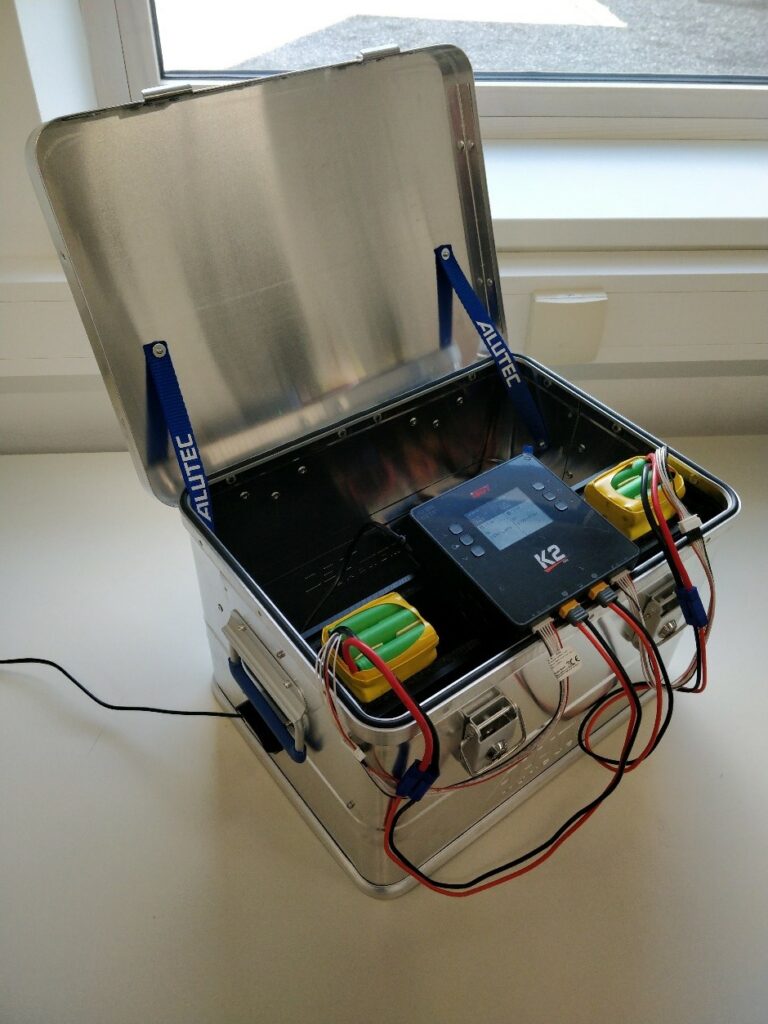 For charging batteries on the road or on the power grid:
The charging box contains a universal charger (Li-Po, Li-Ion, etc.) with which two batteries can be charged simultaneously. The mobile power supply is realized via 6S Li-Ion batteries with a capacity of 2x 18000 mAh.
Dimensions (HxWxD): 270x430x335mm
Do you require a quote or have additional questions? Contact us at info@twins.co.at!